"Olstas-Len" ALLC has two operating elevators (52 thousand tons of simultaneous grain storage) in Koryukivka and Mena, Chernihiv region. The grain is stored separately – by types and classes, in metal silos (16 thousand tons) and storages of horizontal floor storage (36 thousand tons).
Elevators are equipped with the latest, high-quality equipment of famous European and Canadian producers, which ensures collection, drying, and treatment for 2 thousand tons of grain per day. At Mena elevator (commissioned in 2015), second line of grain collection, storage, and drying is under construction.
Presence of railway tracks and grain-loading points ensures simultaneous loading for up to 27 cars.
Certified elevator laboratories are provided with modern equipment and conduct the full range of grain quality research (throughout the storage period).
The elevators are certified and have the right to conduct collection, conditioning, storage, and loading of agricultural products.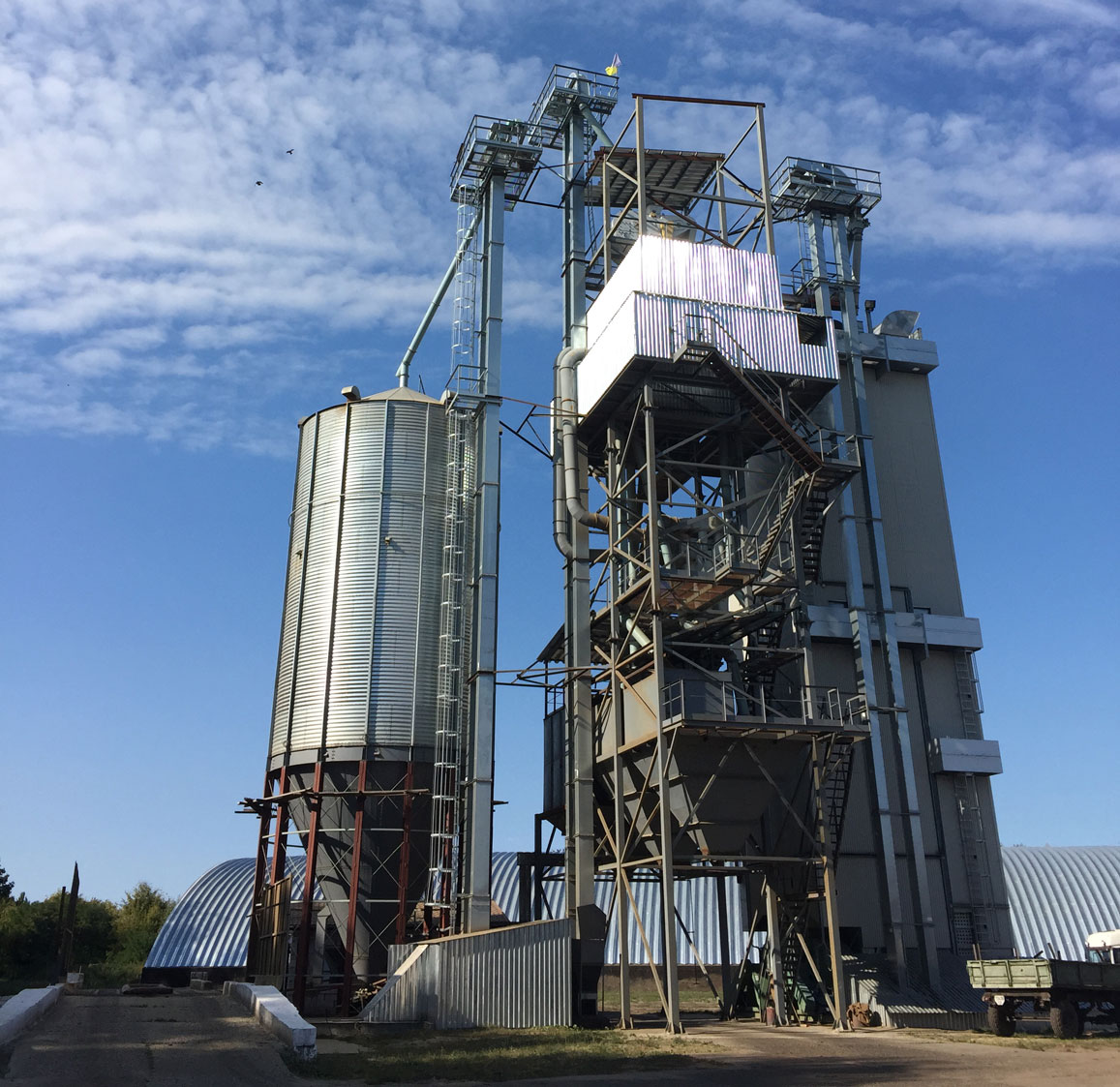 Grain-collecting complex of Mena elevator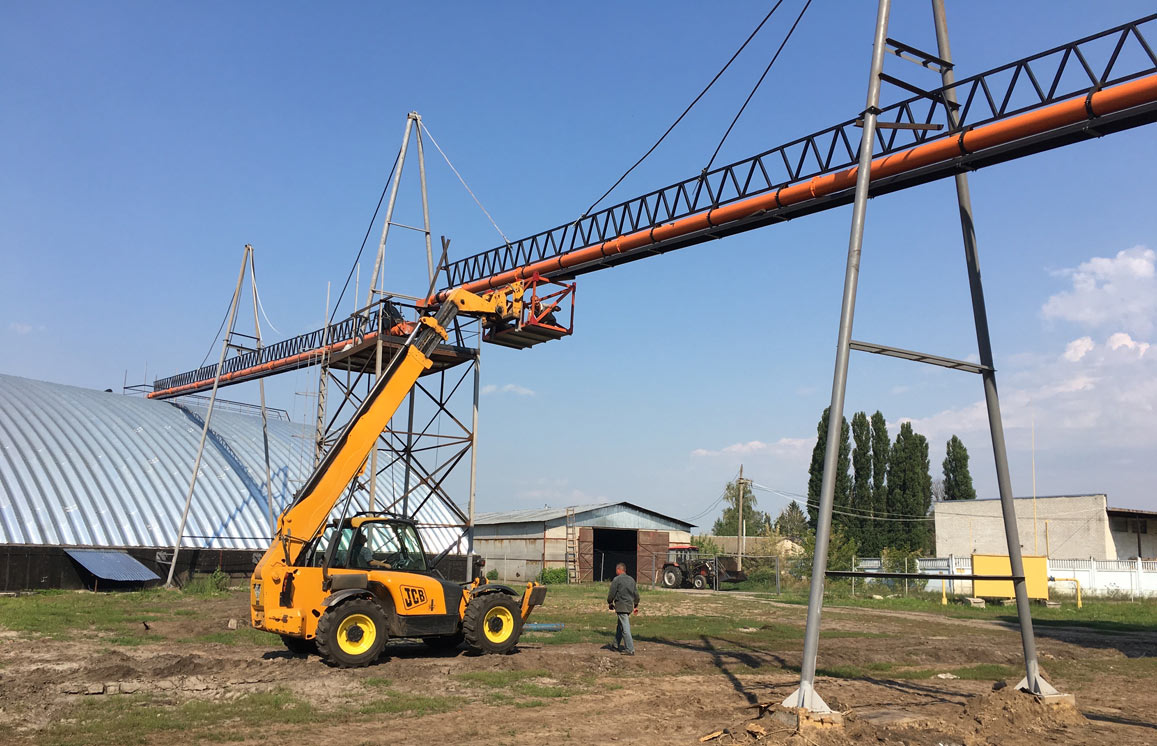 Installation of Batco transportation system (Canada) at Mena elevator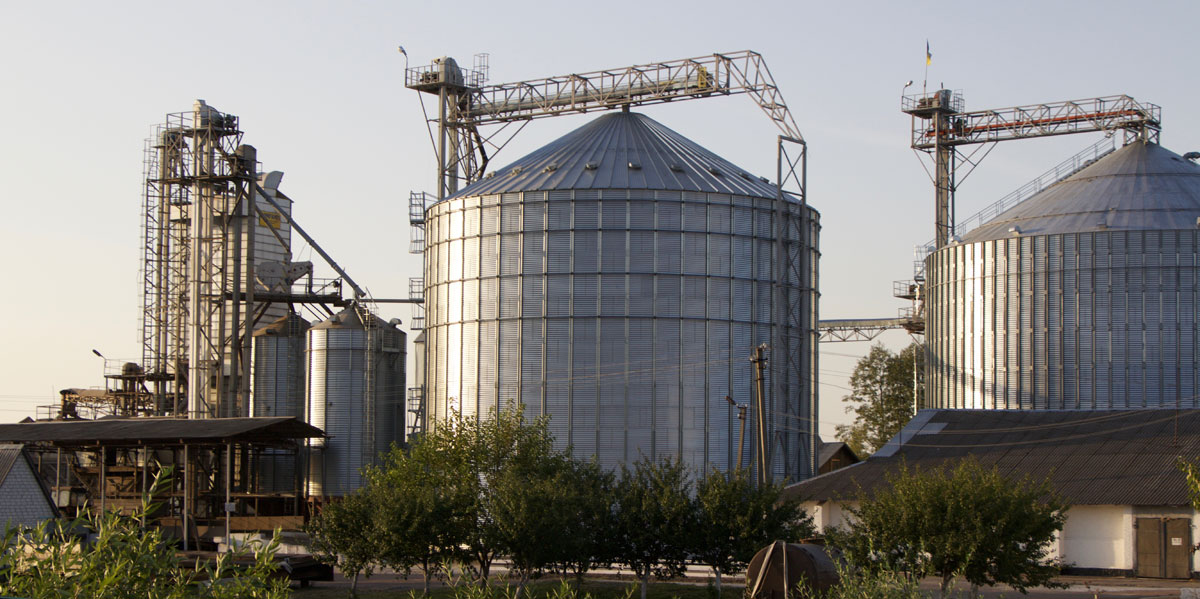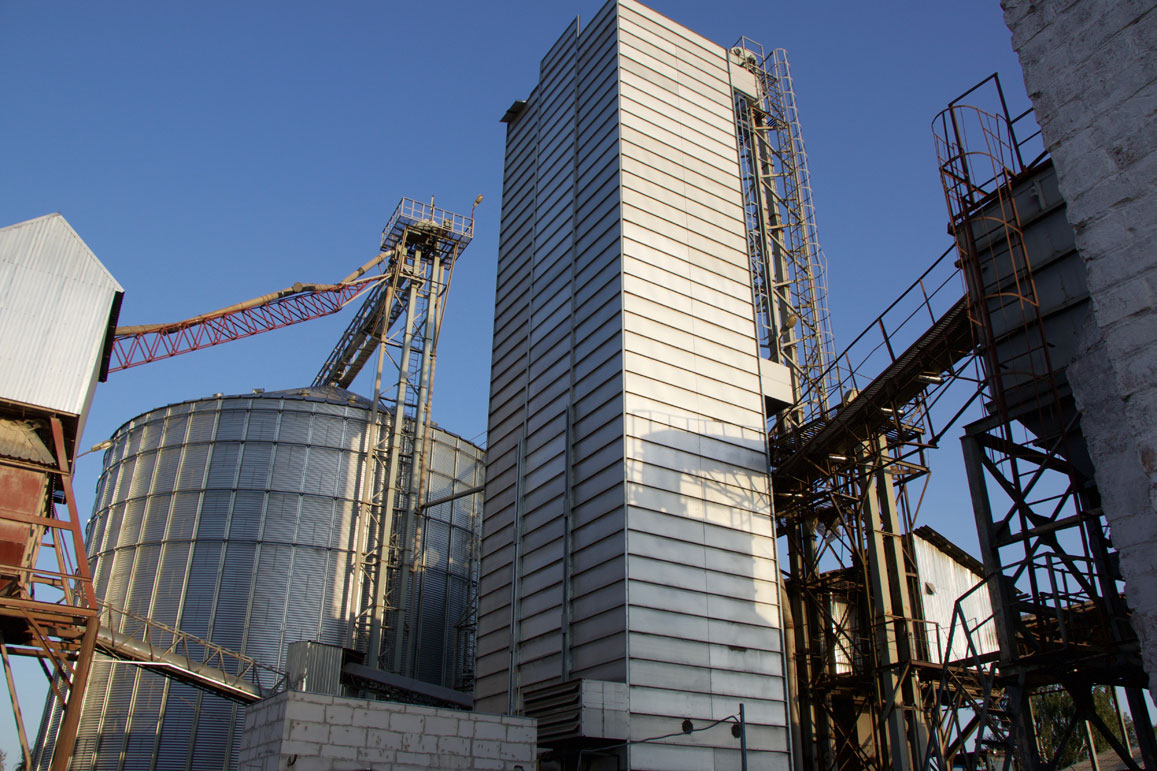 Koryukivka elevator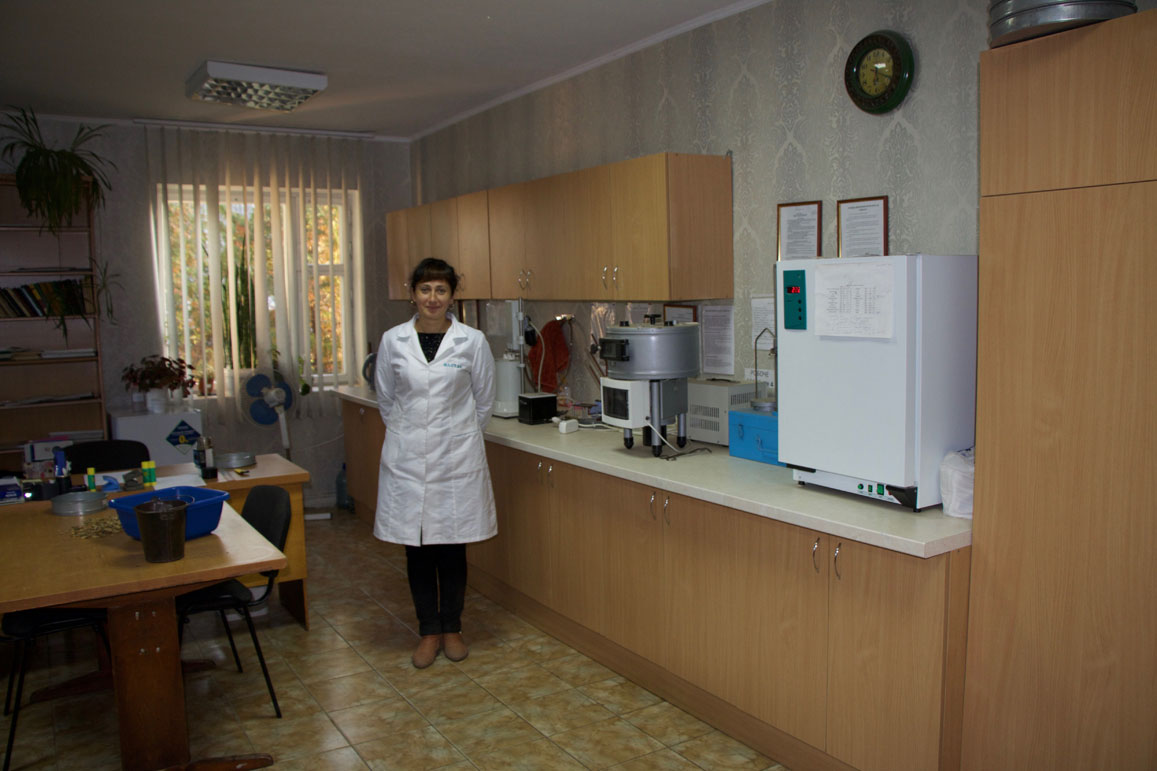 Laboratory of Koryukivka elevator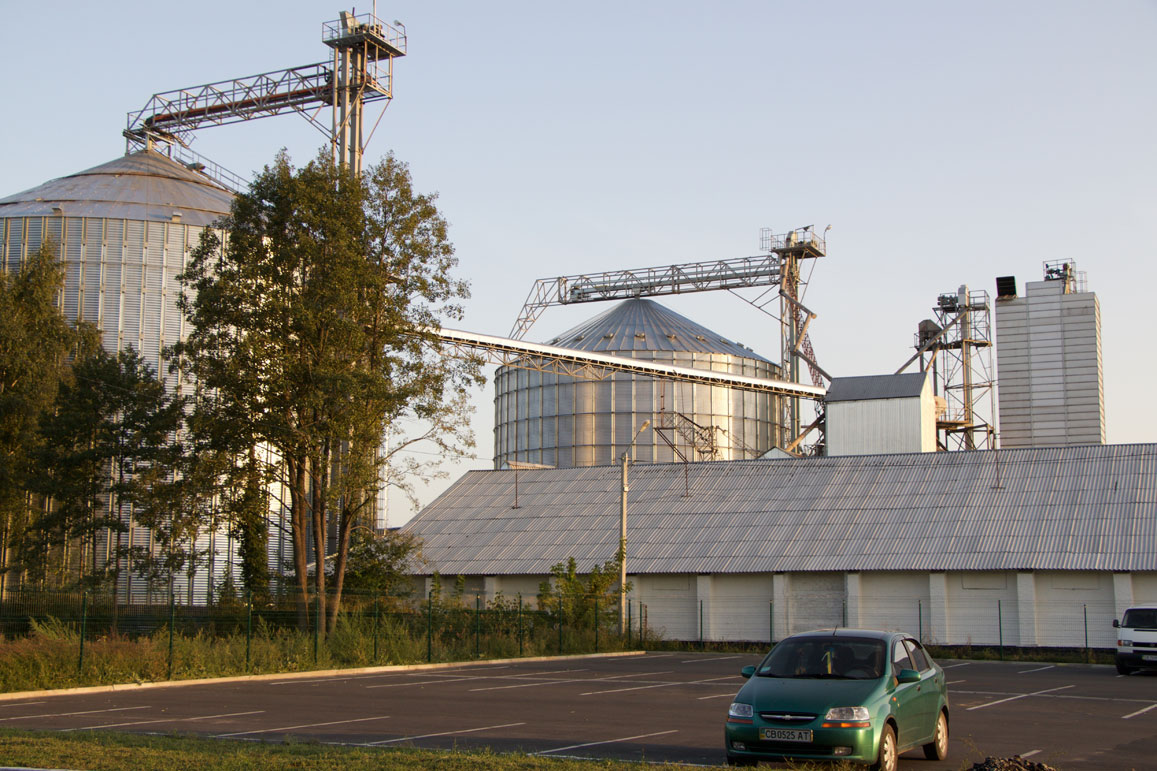 Koryukivka elevator